Awwwww, 'tis not only the 100th Anniversary of the not-so-venerable honky-tonk that is Hampton Beach, N.H., today is also the Annual Sand Sculpture contest.

Check out this year's entries via this slide show.

If you want some high-quality pics from the previous years, check out picture galleries of the sculptures for 2006 and 2005.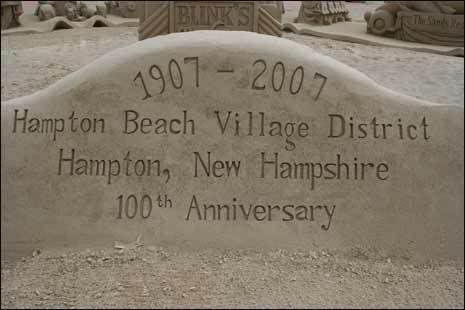 (For those few of you who actually remember Water Hold Me Down (still WiP), yes, the abandoned waterfront of AlternaXander's home of Zihuatanejo was based on Hampton Beach.)

ETA: No, I do not know when I'll be getting back to Water Hold Me Down (the goal is before the end of this year), and no, it has not been abandoned, and no you may not feel free to "finish it for me." Good, I've now covered my three most common questions with respect to Water Hold Me Down.