I've been bad about posting these, I know. I put that down to the vague depression I've been suffering for the past few years.

In any case, I got a runner-up award from the SunnyD Memorial Awards!

See the pretty for my Xander-centric story The Monsters Are Due in Washington Square: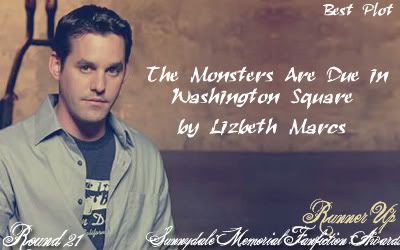 Now I really, really have to go to PetCo to get That Lucky Little Shit, aka Lucky, aka Finchy-Face his new gear... (Story about that fiasco can be found here.)

This entry was originally posted at http://liz-marcs.dreamwidth.org/416275.html and has
comments. Please comment there using OpenID.